A tool designed to help you discover, reflect, and grow in your leadership learning and development.
We are committed to assisting individuals and organizations in developing leadership capacity for the purpose of positive change through the application of the UW-Madison Leadership Framework in programs, academic courses, trainings and workshops.
Our mission is to promote the
UW-Madison Leadership Framework
, a shared understanding of leadership inspired by the Wisconsin Idea, that honors new and existing practices
1. Discover
The Self-Assessment will guide you to discover a deeper understanding of yourself and your leadership competencies, and how you engage in the process of positive change. Answering the assessment questions honestly, will enable you to explore how you use the Leadership Framework in your daily life.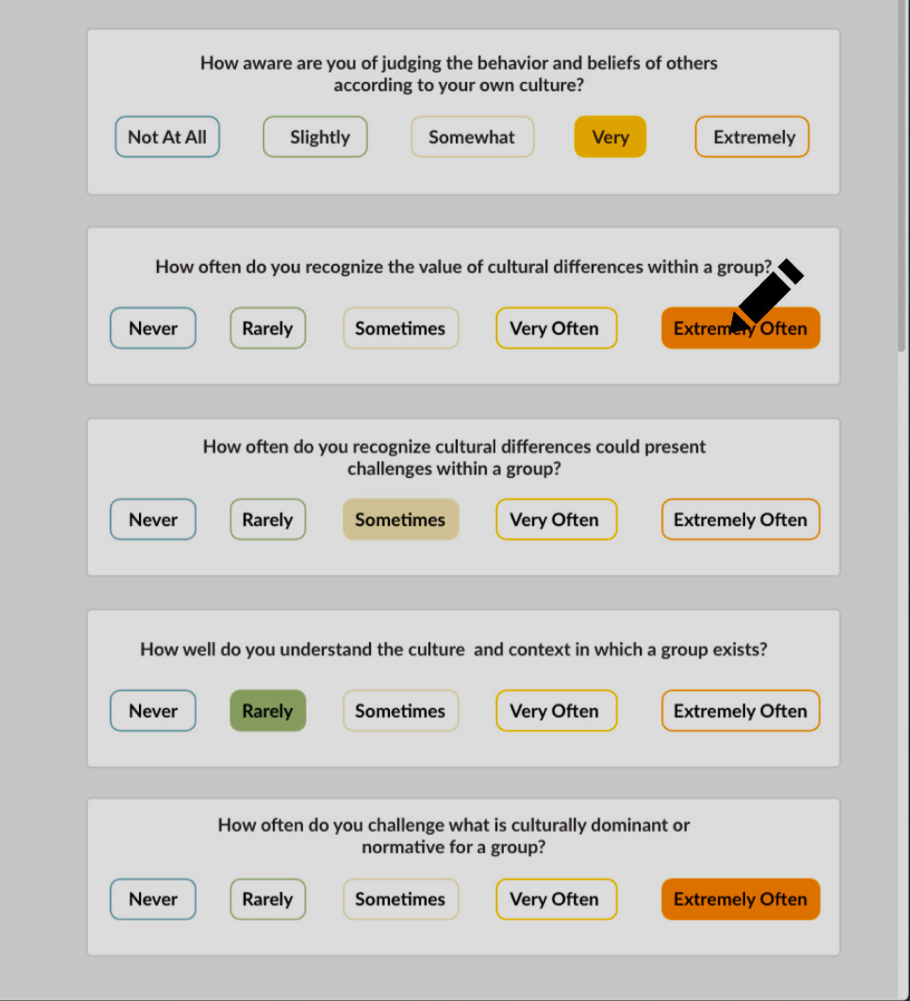 2. Reflect
The Self-Assessment will support your practice of self-reflection while engaging with leadership content. Individualized feedback and access to leadership learning opportunities will be provided to encourage continued reflection and development.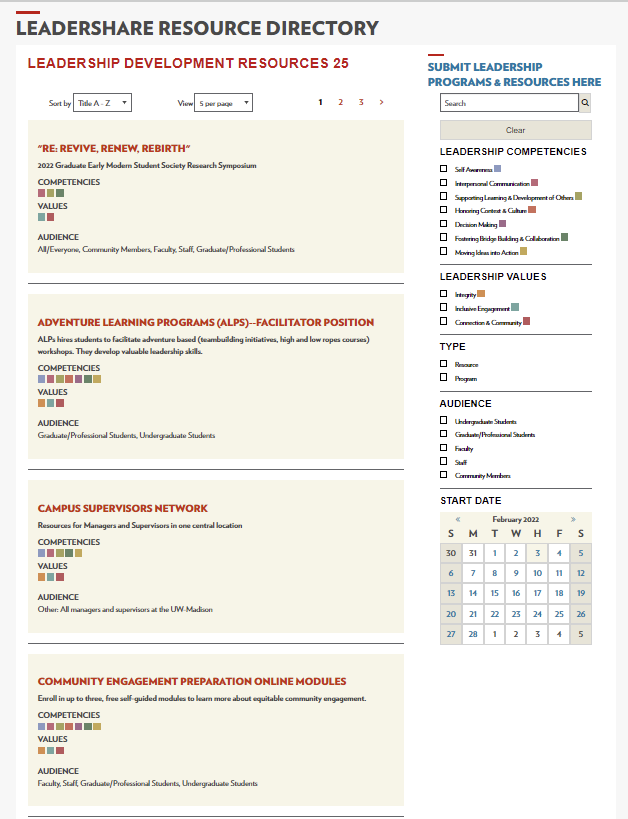 3. Grow
The Self-Assessment will highlight your areas of strength and opportunities for improvement. The provided recommendations and resources will offer opportunities to grow by applying new knowledge.
Login
Use your campus NetID and password to login. You will have the opportunity to take the assessment multiple times and review your progress. After completing the survey, you will receive individualized feedback and be directed to resources for continuing your leadership development.
If you're a guest, you can request a guest NetID here.